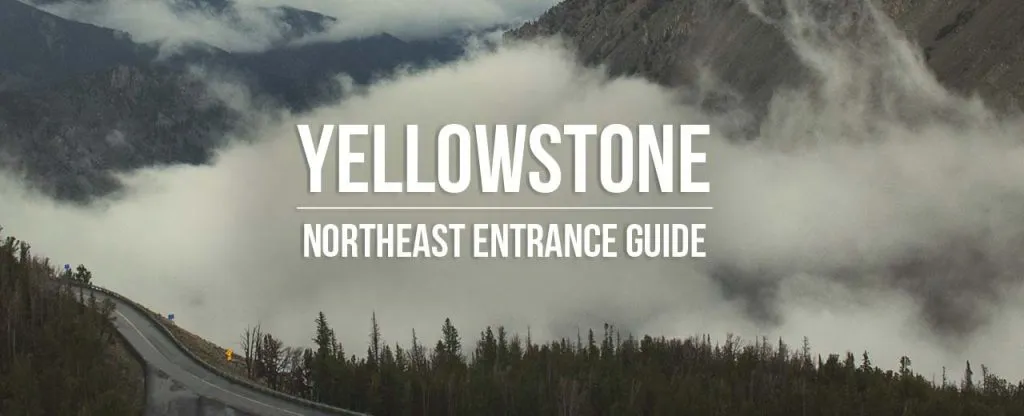 The northeast entrance is by far the most isolated side of the park. It's a very small old mining town and still gives a sort of rustic old west type vibe.
You'll find some abandoned buildings, mining history, and a whole lot of stark and empty nature. It's a good place to go if you want to get away from crowds.
For me, I've always viewed the northeast entrance less of a gateway into the park, and more of a gateway to the neighboring Beartooth Highway, which deserves a "national park" designation of its own.
If you're looking for info on any of the other entrances, check out my main entrance guide.
In any case, let's jump into it!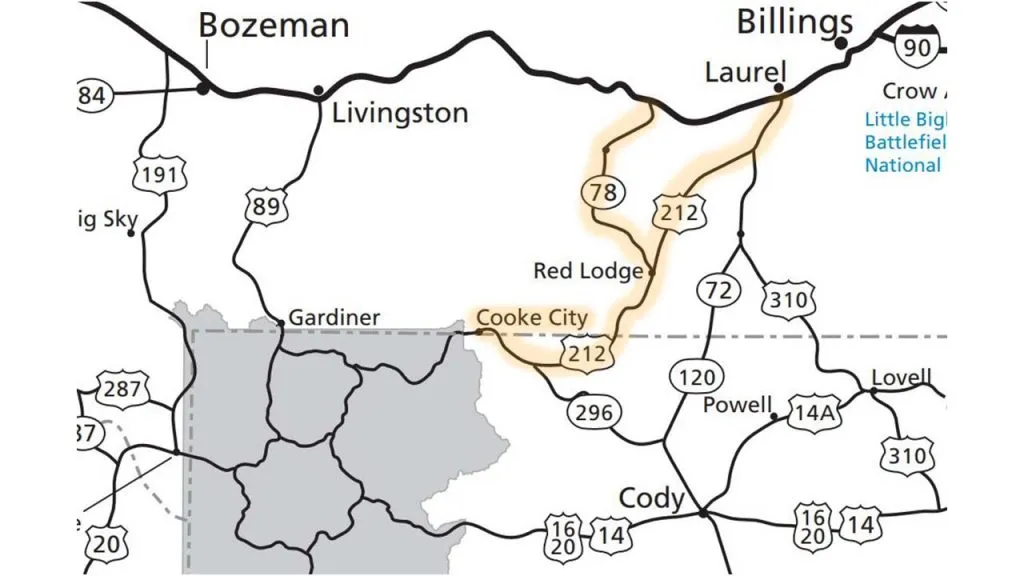 Getting There
Proximity to Highways
Cooke City is located on Highway 212, tucked away in between two massive mountain ranges. As a result, it's quite far from any sort of interstate.
Continuing east/northeast down Highway 212 will eventually take you to the Laurel, MT section of I-90, about 3 hours later. This highway is closed often due to excessive snowfall.
Continuing east and then south will take you over Highway 296 near Cody, WY. From there, continue south towards Cody itself or north to I-90. This will also take about 3 hours total.
It's oftentimes quicker and more accessible to approach the northeast side from the park as a day trip.
Road Conditions
Getting to the northeast entrance through the park is easy. Park roads are maintained and, while curvy and steep, aren't dangerous.
Getting to Cooke City on Highway 296 is a different story. The Chief Joseph Highway (the official name) snakes it's way over a huge mountain pass. Turns are sharp, grades are steep, and a lot of areas don't have guardrails.
Highway 212, also known as the Beartooth Highway, is a different beast altogether. It's got plenty of hairpin turns, has sections barely wide enough for two cars, and plenty of vertical drop-offs.
As mentioned prior, the highway is open only for a couple months due to excessive snowfall most of the year.
I thought it was an epic drive (if a bit terrifying), but those who are afraid of heights or who are unexperienced in mountain driving should think twice. It's one of the most stunning drives in the country, but not for the faint of heart.
Epic Scenic Drives
The Beartooth Highway (Highway 212)
Speaking of the Beartooth Highway, let me explain why I think it's worth a detour from the park. You may think, "what's the point if it's not Yellowstone?".
It is, easily, my second favorite road I've ever driven (second to the iconic Going-to-the-Sun Road in Glacier). The highway rises to 10,947 feet at its highest point, climbing over 5200 feet in less than 12 miles.
At the top, the highway levels out into a massive mountain-top plateau, offering staggering views in every direction. Text cannot convey the incredible feeling you get when approaching the summit of this road.
It's stunning and is a good reminder of the stark power of nature. Highly recommend taking a day-trip detour (as a bonus, you can visit Red Lodge, MT on the other side of the pass). As a bonus, there's very few tourists.
The Chief Joseph Highway (Highway 296)
The Beartooth Highway's less scary cousin is the Chief Joseph Highway. It stretches from Cody (east entrance town) to Cooke City.
While not quite as intimidating and huge as it's cousin to the north, the Chief Joseph Highway still offers epic views and minimal crowds.
And plenty of hairpin turns.
Places to Stay
Lodging & Hotels
Anyways, if I haven't scared you off from the northeast entrance, let's talk lodging. Being such a small town, Cooke City doesn't have a lot of options. Most are either incredibly expensive "lux" rentals or run down motels.
I've have had good luck with High Country Motel, however. It's still a bit pricey for my taste but cabins usually run around $150 during peak season. Super cute, super clean.
There's a few family run cabins around here too, so you may have good luck checking AirBNB or hunting around in person (if you haven't booked anything by the time you're there). A lot of places don't put their prices online.
I wouldn't suggest staying at the Soda Butte Lodge. While it's prices are tempting, it's not a very nice place.
Camping (Free & Paid)
Paid Campsites
Despite the lack of lodging, the northeast entrance is a haven for cheap and free camping.
Just outside of town, there are a few campsites managed by the US Forest Service. Some of these are on a first come, first serve basis (cash only). Others are reservable online at recreation.gov. I've had a LOT of good luck with these Forest Service campgrounds over the years.
Free Campsites
If you're willing to brave the Beartooth Highway itself, there's a WEALTH of free campsites with stunning views. Way better than a hotel in town can offer.
Again, my article on free camping goes into more detail, but you can camp in a lot of the unmarked gravel roads off of Highway 212 & 296 for free.
Proximity to Park Attractions
Wildlife Viewing
Cooke City, although very far away from geysers and other thermal features, is great for wildlife.
It's less than half an hour from Lamar Valley, the area known for bison and Yellowstone's small wolf population.
Bring binoculars and get there early. If you're lucky, you'll catch a wolf pack hunting!
Otherwise, the northeast entrance, as I've said before, is better as a jumping point for exploring the Beartooth Highway moreso than Yellowstone itself.
Popularity & Crowds
Due to the isolation, the northeast entrance is a great way to escape from the crowds and find some peace and quiet.
It's easily the least visited side of the park, and for good reason as it's so far away from any sort of major "attractions".
If you want to take in nature and don't want the chaos of traffic and people everyone, I'd recommend spending a day or two up here.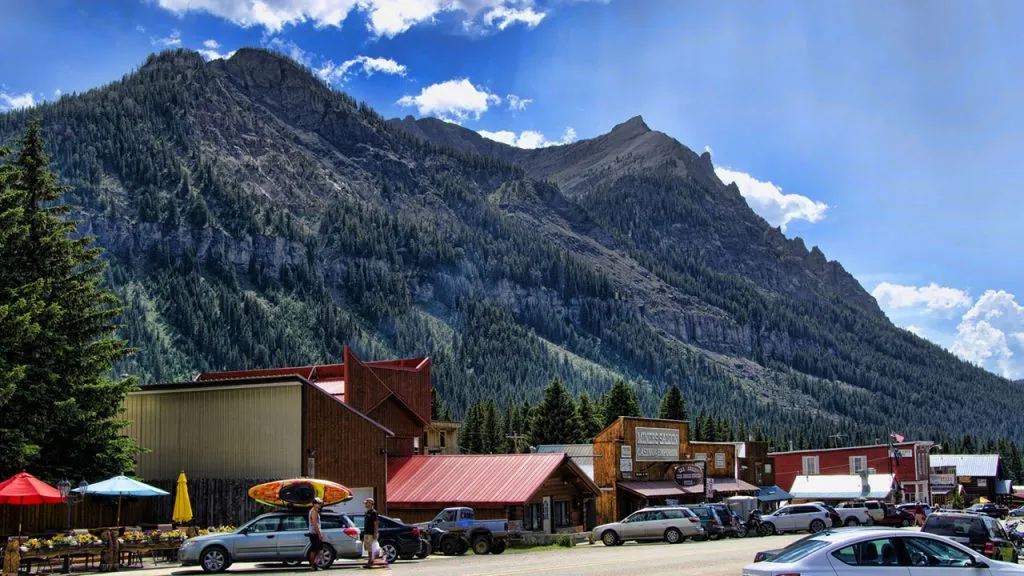 Groceries & Restaurants
Although small, Cooke City is serviced by a few grocery stores, namely "Cooke City Store", "Silver Gate General Store" and "Stop the Car Trading Post". You'll be paying the tourist tax for sure, but they're your only options.
For those heeding my advice and traveling the Beartooth Highway, make sure to stop at the aptly named "Top of the World" store, a small general store with snacks and souvenirs.
A few good restaurants are: Beartooth Cafe (my main choice) and Silver Gate BBQ just down the road. Be prepared to bring snacks and do some of your own cooking (if you have a camp stove), as there's really not any other places to eat.
Conclusion
As I said, the northeast entrance's primarily strengths are wildlife watching and proximity to gorgeous drives.
I'd consider the Beartooth Highway an essential visit. The nearby Chief Joseph Highway, while slightly less imposing, is also epic and a really nice way to get to the east entrance (as opposed to driving through the park).
Hopefully that told you everything you need to know about the northeast entrance. If you're looking for more info on the other gates, check out my aforementioned main entrance guide. Thanks for reading. 🙂
If this article was helpful, consider subscribing to my email list to keep up on all my future travels and guides! <3