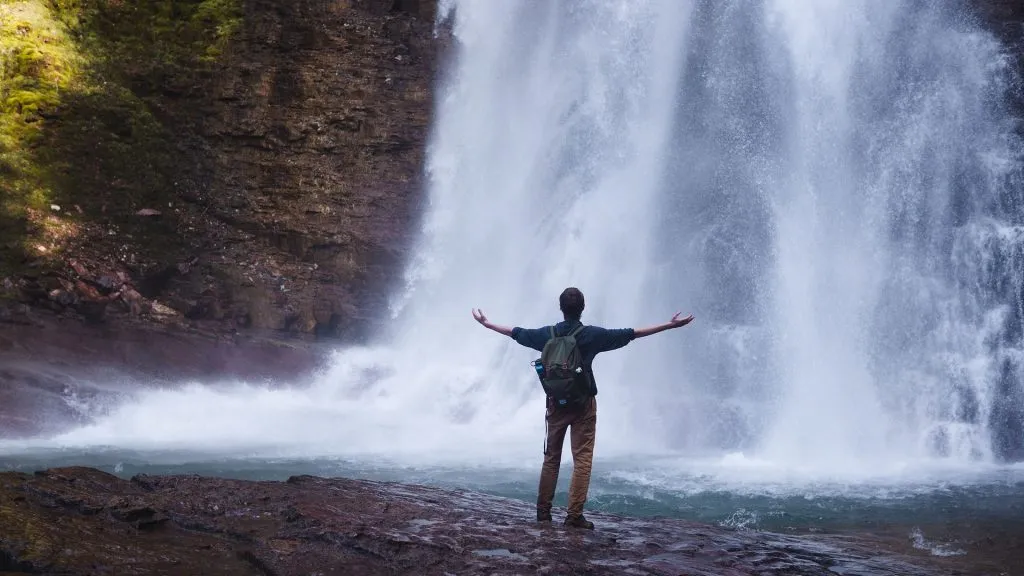 My History
Howdy! Writing about yourself is never easy, but I'll do my best.
Even though you probably reached this page from my writing portfolio, I'll just talk about myself and my history in general.
First off, my name is, as you may have guessed, Chance.
Early Days
Growing up, I never got out much. I played a lot of World of Warcraft (still do, but thankfully a lot less) and I had a small but tight circle of friends.
My family rarely traveled, so my entertainment was primarily video games and gaming-filled sleepovers.
After graduating high school in 2015, I was relatively aimless for a couple years.
I had picked up photography and pursued it relentlessly for a while, but I was mostly working low-end jobs for quite some time.
I had (and still have) a good group of friends, a supportive family, and I was pretty happy, but I felt as if a lot was missing.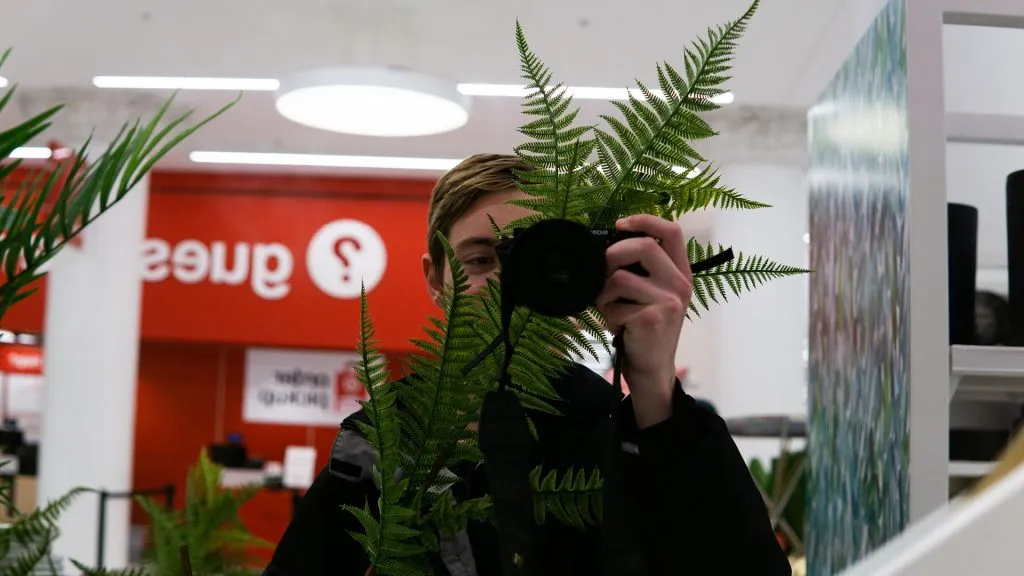 First Travels
Wanderlust
Fast-forward through all the boring stuff to mid 2018. Being from the flat Midwest, I'd always had a yearning to travel out west and experience the mountains, but I never took the leap.
My excuse was either that no one else wanted to travel with me or that I didn't have any money (both were true in those times).
Eventually, I stumbled upon a website called coolworks.com. I couldn't believe what I was seeing. There were hundreds of job listings in the national parks and it almost seemed to good to be true.
None of these jobs were particularly prestigious, mind you. They were typically low-end positions like I'd been working the last few years with one major exception…
Instead of Walmart's and McDonald's in suburban Wisconsin, these were historic, expensive lodges two thousand miles away in beautiful places like Yellowstone, Glacier NP, and Yosemite.
I eagerly applied to a few positions in various parks, and crossed my fingers that I would get a response.
Headed Out West
Lo and behold, the very next day I received a call from a 406 area code. I picked it up, heart beating with excitement, and it was the hiring manager at a hotel in Glacier National Park.
After a lengthy phone interview, I had officially secured a job as a front desk agent at Many Glacier Hotel (weird name, beautiful place).
Little did I know, this job would change my life, setting me on a path of wanderlust and adventure.
Just a few days later, I packed up my rusted-out Subaru and began my journey. It was my first time leaving the Midwest, first time traveling solo, and my first hospitality job. I was terrified.
Montana Summer
Epic Adventures
Glacier National Park and Montana as a whole stole my heart. It was (and still is) the most beautiful place I've ever been to.
I met dozens of incredible people (from all over the world) and hiked into the alpine pretty much daily after every shift. It was insane and a major transition from my previous lifestyle.
I learned a lot that summer. That life is more than just video games, that other cultures are fascinating and beautiful, that I actually had a knack for customer service, and that I actually like going outside (who knew?).
Sadly, the season ended in mid October, and I went back home to Wisconsin. In order to avoid this "about me" page turning into a biography, I'll skip ahead a bit.
Back Home
The winter of 2018-2019 was rather uneventful for me. I had picked up "flipping" (buying from thrift stores and reselling on Amazon/eBay) which kept me busy.
I made decent money reselling used stuff, and it taught me a LOT about the basics of running a business and interacting with customers/clients.
Winter eventually came to a close, and the fun of 2019 started…
An Interesting Year
Unplanned Expenses
The year of 2019 was quite… busy and very transformative for me. To start it off, I decided to take a spontaneous trip down to Texas to visit a friend in spring.
Remember the rusted-out Subaru I mentioned earlier? Yeah, it didn't make it. I ended up taking on a LOT of debt (relative to my low income at the time).
Yep, I made the mistake of purchasing a brand new car despite me making what was pretty much the equivalent to minimum wage. I still have no idea how the hell the finance department at the dealership got me approved.
I still ended up spending some time with my friend in Texas, but I felt this sinking anxiety the whole time I was there. I obviously had no job at the time and knew there was no way I was going to be able to afford that expensive car with low-tier/near-minimum wage work back home.
First Attempt at Blogging
On one particularly hot Texas night, I was sitting on my friend's couch. Scrolling through YouTube, I managed to stumble headfirst into the rabbit hole of blogging/affiliate marketing.
The next day, I grabbed my crappy laptop and went to the library. I decided that, hey, I'm good at photography and enjoy it, so why don't I try to make money from it?
Thus, sonyphotoreview.com was born. I already owned a bunch of Sony camera equipment, so I figured I could just write reviews and guides (which I eventually did).
Unfortunately, I didn't end up doing much work on the site in the early days. As soon as I got home from Texas, I got involved in another adventure… going back to Montana yet again.
Montana Again
I honestly don't know how I did it, but I managed to convince two of my best buddies to join me for another summer season working in Montana.
This season was a little less transformative than my first, but it was still a super fun time. We hiked on the daily and met amazing people.
However, I still had that damn car along with the massive payment that came with it, so I made a hard decision.
We were making $9/hour in Glacier and I literally couldn't afford the payments, so I convinced my two friends to make the jump to Seattle with me.
Emerald City
Why Seattle? Well, first of all, I thought it was beautiful from all the pictures I'd seen along. Second, the minimum wage was QUITE high (I'm so glad I don't chase minimum wage jobs anymore).
It was my first time living in a BIG city and it was quite an interesting experience. I paid down my car debt a lot faster, but at a cost to my mental and physical health.
I ended up sharing a tiny basement bedroom with my buddy (bunk bed) in addition to having nine (yes, nine) roommates in the house. I learned a lot from my couple months in the Emerald City, namely how to be comfortable with being uncomfortable.
It sucked at the time, but I'm thankful for the experience. Eventually, we decided to head back home, yet again, to Wisconsin.
The rest of 2019 was rather uneventful. I worked on my photography website a bit but also went through a mental dilemma: could I afford to keep traveling like I had been doing?
Pandemic Pandemonium
Beginning of 2020
As everyone surely recalls, 2020 brought with it a lot of chaos and uncertainty. I had transitioned into full-time reselling near the beginning of the year, so I pretty much "lost my job" due to garage sales and thrift shores shutting down.
I lived with my grandfather and parents at the time, who I certainly didn't want to expose to COVID (especially when there was still so much uncertainty of how dangerous it actually was).
I applied for Wisconsin unemployment and got denied as I was self-employed and "couldn't prove loss of income". I was really stuck between a rock and a hard place.
So my options were to try to find a job or literally default on my debt. I decided, in order to keep my older family members safe, I'd try to go out west to work in a national park again.
As much as I didn't want to work in the tourism industry during a pandemic, it was really my only choice.
One out of the eleven national parks jobs I applied to responded, offering me a position at an ultra-remote cabin resort near Yellowstone. Housing and food were free (as usual) and the pay was actually decent, so I took it and headed out a couple weeks later.
Tourism & COVID
Working in a national park during a worldwide health crisis was a very, very weird experience.
Wyoming and my particular resort had virtually no health/safety laws. It was like entering a different world as far as mask regulations and occupancy limits were concerned.
Perhaps unsurprisingly, halfway through the season nearly all of our staff contracted COVID (dorm-style living tends to do that).
Almost half the staff quit and management shut down many of the cabins plus most of the amenities. Despite this, the remaining staff powered through and we finished out the season come October.
Silver Linings
Relationships & Camping
Besides the COVID situation, it was actually a pretty great park season for me. I met my now-girlfriend working at that job.
I had sold my expensive unaffordable car a couple months prior, so I had no vehicle. So, after just a few weeks of knowing each other, we decided to go half and half on buying an ultra-cheap campervan.
It cost around $1000 and we camped in it literally every single weekend around the Yellowstone area. It was AWESOME.
More Website Work
Due to not having to grind my life away to afford an overpriced car, I had a lot more free time (working 35hrs a week instead of like 60), so I decided to start pouring my heart into my photography blog again.
In the span of a couple months, I managed to pump out around 50 high-quality, well-researched articles. Additionally, I kept learning more and more about WordPress and SEO, along with dabbling in social media marketing.
Eventually, 2021 rolled around.
The Year After
Summer Travels
The next year, 2021, brought a breath of fresh air. COVID was winding down, and I was slowly starting to transition away from "typical" jobs.
My girlfriend and I decided to pick up another summer gig in Grand Teton National Park. It was fantastic. Beautiful mountains, great people, the usual.
Upon returning home at the end of the summer season, I took up Uber. This allowed me a bit more flexibility in terms of blogging/freelancing.
Travel Website
At this point, I'd become pretty well-traveled (in the States, at least), and I wanted a way to catalog my journeys. Thus, I decided to start a travel blog.
Being a primarily budget-based traveler, I decided to name it "No Money Nomad".
I buckled down and pumped out a ton of content, eventually writing an entire travel guide to Yellowstone (around 30k words between a handful of articles).
Eventually, I decided to switch the domain name as I felt the "no money" part would be a bit limiting if I, well, eventually made more money and stopped traveling like a broke bum. So, after much consideration, I created this domain and the blog now lives here on chanceinman.com.
What am I up to now?
If you actually read that whole mini-autobiography, thanks!
So what am I up to now-a-days?
Adventures at Home
As of right now, I'm not on any grandiose adventure in the mountains. I'm just chilling back here in Milwaukee, WI.
I'm spending more time with people I care about and focusing on my work. My girlfriend and I hit up the summer festivals in town here every weekend, and occasionally take day trips for hiking/camping around the state.
While I miss the mountains, it's a nice change of pace and I'm really enjoying being back around family and friends.
The Work
Freelancing
The biggest project I'm working on right now is expanding my freelance writing career. I've already taken on a few clients but I'm hungry for more.
In the last few years, I've really come to love writing and I'm pushing hard to expand my pool of clients.
My goal is to push further into the travel writing niche.
Blogging
Although they've fallen a bit to the wayside in the wake of my freelance writing push, I still maintain and write for my two blogs.
The photography site, sonyphotoreview.com is working quite well, growing slowly but steadily every month.
The travel blog on this site is a bit slow moving, but that's mainly because I haven't written for it extensively as of late.
Photography
I'm still an avid photographer, but I must admit I don't get out as much as I used to.
Generally, if I'm going out for photos these days, it's usually because I need pictures for my blogs.
What's next?
So, what's next for me? As of the time of writing this, I'm just grinding away on building my freelance writing portfolio. I'm loving every step of the journey.
Eventually, I'd like to grow it to the point where I can take up a bit of a casual "digital nomad" type lifestyle. My girlfriend and I are already planning on traveling somewhere warm for a couple months of the winter…
Like I said in the beginning, writing about yourself is always a little weird, but I think this brief synopsis of me and my life turned out pretty solid. Thanks for reading!